President
Nick Macrae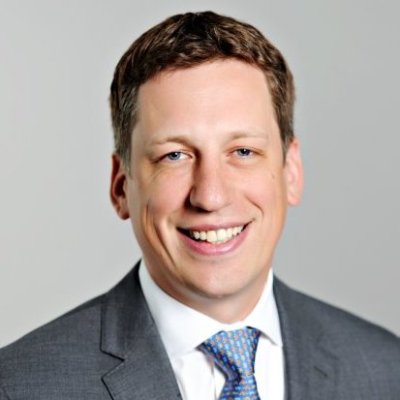 Nick is a Senior Portfolio Manager, Real Estate for HOOPP (Healthcare of Ontario Pension Plan), one of Canada's largest pension plans with approximately C $61bn of net assets and more than 295,000 active members and retirees. Nick and his colleagues are responsible for managing all activities of the real estate portfolio for HOOPP, including portfolio management and strategy, select asset management, development, acquisition, disposition and financing.  Nick has responsibility for the Canadian office portfolio totaling ~14m sf as well as European office investments.  Prior to HOOPP, Nick worked at Brookfield Asset Management within Brookfield Financial, a real estate investment bank.
Nick earned a Master of Business Administration from the Rotman School of Management at the University of Toronto and a Bachelor of Arts Honours degree from Queen's University.
Nick has been involved with Community Living Toronto since 2008 when he joined the real estate committee.  His roles have included chairing the real estate committee, sitting on the financing & audit committee, and being a board member since 2011.
Nick's younger sister was diagnosed with a global development delay when he was nine, and Nick has experienced firsthand the needs, challenges, and opportunities for someone with an intellectual disability.
Nick Macrae, President
Judith Andrenacci
Stephen Andrews
Donna Britten
Lorraine Bradley
Colleen Broadhurst
Michael Challes, Treasurer
Lisa Ellis
Victor Figueiredo, 1st Vice President
Donald Hale
Morris Jesion
Edward Lau
Colette Kent, 2nd Vice President
David Layton, Past President
Susan McCloy
Laura Parsonson
Valérie Picher
Susan Silma, Member at Large