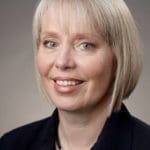 Susan Silma, President
Susan is a lawyer in the financial services industry and is currently an executive at a large insurance company. She also has an MBA, with a focus on finance. She has considerable experience working on and with boards. At Community Living Toronto (CLTO), Susan has served on several board committees and has particularly enjoyed her work as Chair of the Education Committee, where that committee re-imagined the benefits of inclusion. Susan's brother Robert has been supported by CLTO for a number of years, and she is grateful for all the staff who have so professionally and warmly worked with him. She has been serving on Community Living Toronto's Board of Directors since 2013 and is currently the President.
---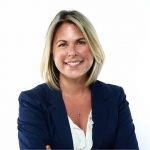 Valérie Picher, Vice President
Valérie Picher is currently the Head of Government Relations at Restaurant Brands International, owners of Tim Hortons, Burger King and Popeyes' brands. She is a bilingual francophone who has spent over 20 years working in a variety of senior government and corporate roles, including within federal and provincial governments serving several Cabinet Ministers as Director of Communications and Chief of Staff. Prior to joining RBI, Valérie was also Associate Vice-President of Community Relations at TD Bank Group. She led the bank's national community relations team and oversaw over $90 million in corporate donations annually. She has been serving on Community Living Toronto's Board of Directors since 2014 and is currently the Vice President.
---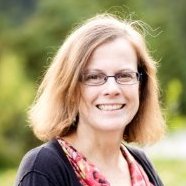 Susan McCloy, Treasurer
Susan has over 20 years of experience as a Finance Executive in the Insurance Industry including Life, Property & Casualty and Reinsurance as well as with the Industry Regulator, Office of the Superintendent of Financial Institutions. She is a Chartered Accountant, has a Masters of Business Administration from York University and a Bachelor of Science from Guelph.
Susan is excited to return to the CLT Board and brings her current experience on the Finance and Audit Committee, Pension Committee and Central Region Council. She has two children, Harry and Conchita. Harry has an intellectual disability and this is Susan's motivation for her involvement in CLT contributing to a society where everyone belongs and everyone is valued.
---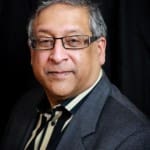 Victor Figueiredo, Past President
Victor has had over a 35-year business career including senior management positions in the consulting and financial sectors. He has led operations and administration functions such as Facilities, Real Estate, Information Technology, Human Resources, and Business Intelligence. Victor has been serving on Community Living Toronto's Board of Directors since 2009 and currently holds the position of Past President and Chair of the Governance Committee.
---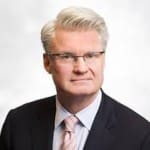 James (Stephen) Andrews
Dr. Andrews has experience in various sectors such as energy, environment and social services. In addition to this, he also has experience in Management and Senior policy advisory roles. He has been involved with Community Living Toronto for over 10 years and currently chairs the Government Relations Advisory Committee. Dr. Andrews has served on Community Living Toronto's Board of Directors since 2014.
---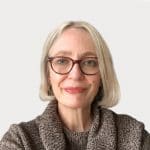 Alison Galley
Alison Galley is the board representative for the Scarborough Council. She recently retired from a teaching career in Special Education with the Toronto District School Board. She is the mother of an adult daughter with complex cognitive, medical and physical needs who attends the Community Living day program at Gooderham Developmental Centre. Alison served as chair of the parent council for 16 years at William J. McCordic PS, a TDSB school that serves the needs of severely developmentally disabled students. She has helped many families navigate the transition from youth to adult services. Alison has been a long-time advocate for the needs of her daughter, as well as other developmentally disabled individuals with complex needs. Alison joined Community Living Toronto's Board of Directors in 2019.
---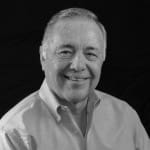 Emory Gilbert
Emory is a retired community member who has an extensive public safety and security background having served 35 years with the Toronto Police Service and, operated Gilbert & Associates Ltd, providing security and risk management consulting services. He has been involved with the Central Region Council of Community Living since 2015 and as a Board member since 2018. Emory's daughter Claire, diagnosed as intellectually disabled, is his motivation for his involvement with Community Living Toronto. His goal as a Board member is to ensure the continuity of Community Living Toronto and support its objectives in its advocacy for and care of all members of our community.
---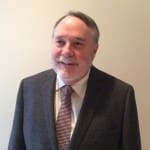 Donald Hale
Since 2011, Donald has been active in Community Living Toronto's Scarborough Region Council and joined the Board of Directors in 2015. Donald is a lawyer who serves as one of the Vice-Chairs with the Workplace Safety and Insurance Appeals Tribunal (WSIAT). This body hears appeals from decisions made by the Workplace Safety and Insurance Board (WSIB) respecting entitlement to worker's compensation benefits. Don's son Matthew has a developmental disability and they enjoy travelling together around the city on the TTC on the weekends and lead busy lives focused on the goals of keeping fit and having fun.
---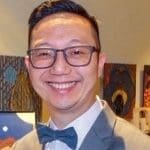 Edward Lau
Edward is the co-founder of DD Community Connector and the ME & Lau Family Foundation. He has a Master of Arts degree in Public Policy and Administration from Ryerson University. In recognizing Edward's contribution to the community of people with intellectual disabilities, Edward was awarded the Queen Elizabeth II, Diamond Jubilee Medal, in 2013. Edward has been a member of Community Living Toronto's Board of Directors since 2013.
---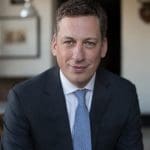 Nick Macrae
Nick is a graduate of Queen's University and holds a Master of Business Administration (Bregman Scholar) from the University of Toronto's Rotman School of Management. Nick is active in his community serving as a director on the Boards of Community Living Toronto (former Board Chair) and Toronto Community Housing Corporation, which is the second-largest social housing provider in North America. He has been serving on Community Living Toronto's Board of Directors since 2011.
---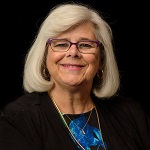 Laura Collings Parsonson
Laura had a 37-year career in education teaching at the high school level. Voluntary committee work included Strategic Plan, Budget and Finance, Academic Integrity & Substantive Research, Secondary School Reform, Affirmative Action, Student Success, EQAO and Staff Leadership. For over 30 years, Laura has been a member of the Etobicoke/York Region Council of Community Living Toronto. She is a parent advocate and strives to ensure that people with developmental disabilities have a chance to live, learn, work, and play in their local communities. Currently, Laura is the Etobicoke/York Region Representative to Community Living Toronto's Board of Directors. She has been serving as a Board member since 2016.
---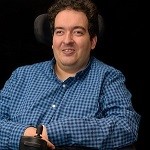 Nelson Raposo
Nelson Raposo started volunteering at Community Living Toronto in 2000, with his first role being in the Youth2Work program and currently providing computer service in IT. In his 17-year involvement with Community Living Toronto, he has worked at Foster Parents Plan, The Coffee Den at 20 Spadina, TD Bank, and Staples. He has served on the Self-Advocates Council since 2002, Chairing the Council from 2002-2003. His advocacy visits in the community have included the Ontario Parliament and Toronto City Hall. He has been elected by the Self-Advocates Counsel to serve on the Community Living Toronto Board of Directors and has been a member since 2017.
---