Susan Silma, President
Susan is a lawyer in the financial services industry and is currently an executive at a large insurance company. She also has an MBA, with a focus on finance. She has considerable experience working on and with boards.  At CLTO, Susan has served on several board committees, and has particularly enjoyed her work as Chair of the Education Committee, where that committee re-imagined the benefits of inclusion. Susan's brother Robert has been supported by CLTO for a number of years, and she is grateful for all the staff who have so professionally and warmly worked with him.
---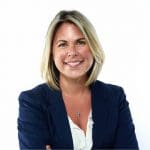 Valérie Picher, Vice President 
Valérie Picher is Head of Government Relations at Restaurant Brands International, owners of Tim Hortons, Burger King and Popeyes' brands. She is a bilingual francophone who has spent 20 years working in a variety of senior government roles, including 7 years in Ottawa working for cabinet Ministers in various policy, media and communications roles before moving to the Government of Ontario for 7 years where she worked for the Minister of Education before serving as  Chief of Staff to the Minister of Economic Development and Trade, Minister for Francophone Affairs, Minister for Community and Social Services and Minister for Community Safety and Correction Services.
Prior to joining RBI, Valérie was Associate Vice-President of Community Relations at TD Bank Group. She led the bank's national community relations team, managed relationships with over 2,500 community partners across Canada and oversaw over $90 million in corporate donations annually.
Outside of work, Valérie loves to spend time with her husband and young daughter and proudly volunteers as Vice President of the Board at Community Living Toronto.
---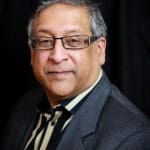 Victor Figueiredo, Past President
Victor's 35-year business career includes senior management positions in the consulting and financial sectors. He has led operations and administration functions such as Facilities, Real Estate, Information Technology, Human Resources, and Business Intelligence. He currently holds the position of Facilities Services Regional Director – Canada, for Willis Towers Watson, a leading global advisory, broking and solutions company whose unique perspective allows them to see the critical intersections between talent, assets and ideas, and enables them to design and deliver solutions for clients around the world that manage risk, optimize benefits, cultivate talent, and expand the power of capital to protect and strengthen institutions and individuals..
Victor has experience working with and for other non-profit organizations and has had the opportunity to examine the similarities and differences in strategy goals and performance between public and private-sector organizations. Victor has helped Moorelands Community Services, a non-profit that works with children and youth affected by poverty, and is a past president and past board member of the Beaches Community Soccer League. Victor also has a BSc (Honors) in Actuarial Science from the University of Toronto.
Victor has close friends who have children with genetically-impaired learning disabilities including Down syndrome and Autism, with whom he often spends time. He has also coached children with varying physical, emotional and social abilities in soccer, and has participated in the establishment of employment diversity policies in a number of private sector organizations.
---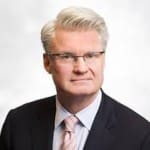 James (Stephen) Andrews
Stephen has experience in various sectors such as energy, environment and social services.  In addition to this, he also has experience in Management and Senior policy advisory roles.
He is currently the Government Relations Advisor at Borden Ladner Gervais LLP.  Prior to this he was Manager of Communications and Public Affairs at Toronto Hydro Corporations where he was responsible for leading a team of six public affairs professionals.  Stephen has experience being on various committees.  He is currently the Vice-President of the Advocacy Committee at Public Affairs Association of Canada.
Stephen has been a member of Community Living Toronto's Government Relations Committee for the past ten years where he has helped develop government relations strategies and increased our connections to municipal government.  Stephen holds a Master of Social Policy from the University Toronto. He is the parent of a teenager who has autism.
---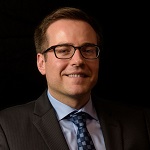 Michael Challes, Treasurer
Michael is a Chartered Accountant who specializes in public company financial reporting. He's currently the Corporate Controller at ACS Infrastructure Canada Inc. a company involved in building, operating and maintaining public and private infrastructure projects across Canada. He's also held previous roles as the Manager, Financial Reporting at Lake Shore Gold Corp. and Manager, Assurance and Advisory at Deloitte. As a volunteer at Community Living Toronto, Michael collaborated with staff and created the "One Direction Social Group" for young adults with a disability. Michael plans monthly events for the group, which consists of anywhere from 6 to 10 individuals, and chooses activities based on what the participants want to do. Whether it's playing board games at Snakes and Lattes on a Saturday afternoon, bowling or going to the movies, Michael is open to all ideas and always fosters a fun, accepting and inclusive environment.
---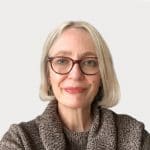 Alison Galley
Alison Galley is the board representative for the Scarborough Council.  She recently retired from a teaching career in Special Education with the Toronto District School Board.  She is the mother of an adult daughter with complex cognitive, medical and physical needs who attends the Community Living day program atGooderham Developmental Centre.  Alison served as chair of the parent council for 16 years at William J. McCordic PS, a TDSB school which serves the needs of severely developmentally disabled students.  She has helped many families navigate the transition from youth to adult services.  Alison has been a long-time advocate for the needs of her daughter, as well as other developmentally disabled individuals with complex needs.
---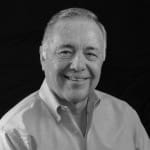 Emory Gilbert
Emory's professional background includes both public and private sector experience.  As a 35-year member of the Toronto Police Service Emory's career encompassed a broad range of roles including frontline operations and special services (e.g. Investigations, Communications, Tactical and Planning). These exposures lead to progressive leadership responsibilities at the senior management and executive level.  Major assignments have included planning and operations for major public events, internationally protected persons, organizational change and quality assurance.
After concluding his police career, in 2010 Emory developed his own private practice, Gilbert & Associates Ltd, a consultancy providing security, life safety and risk assessment services.
Emory's community involvement has included helping create the Junior Blues Hockey Program for disadvantaged youth, working with ProAction Cops and Kids and as a Parent Volunteer at Kohai Educational Centre.
As a member since 2015, Emory's daughter Claire (diagnosed as globally developmental delayed) is his motivation for Community Living involvement.
---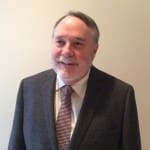 Donald Hale, 1st Vice President
Donald Hale is a lawyer who serves as one of the Vice Chairs with the Workplace Safety and Insurance Appeals Tribunal (WSIAT).  This body hears appeals from decisions made by the Workplace Safety and Insurance Board (WSIB) respecting entitlement to worker's compensation benefits.
Don's son Matthew has a developmental disability. Since 2011, Donald has been active in Community Living Toronto's Scarborough Region Council and joined the Board of Directors in 2014.
Don and Matthew enjoy travelling around the city on the TTC on the weekends and lead busy lives focused on the goals of keeping fit and having fun.
---
Edward Lau
Edward is the founder and the President of DD Community Connector, an organization that helps Chinese-Canadians with intellectual disabilities.  Edward and his wife Michelle operate a grassroots not-for-profit organization to sponsor local charitable events and not-for-profit organizations that support the hiring people with intellectual disabilities.  This include arts exhibitions, music concerts and income tax clinics for parents of people with disabilities.  Edward supports employment equity for people with intellectual disabilities.
Edward was awarded the Queen Elizabeth II Diamond Jubilee Medal in 2013.
Edward was the co-author of the Ontario Trillium Foundation's funded research paper, "Moving Forward: A Needs Assessment and Feasibility Study for the Establishment of the Chinese Developmental Disability Services Council in the Greater Toronto Area (GTA)."  The findings of this research study had inspired Edward to create DD Community Connector.
Edward is a federal public servant.  He has a Master of Arts degree in Public Policy and Administration from Ryerson University.  The degree was funded by the employer.  Edward was the Alternate Representative for Employment Equity Committee for People with Disabilities at his workplace.  Edward organized the International Day of Persons with Disabilities, 2015 Toronto celebration for the Federal Public Service.
---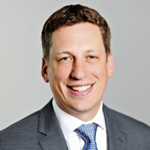 Nick Macrae
Nick has worked in commercial real estate for over 10 years.  He is a Senior Portfolio Manager, Real Estate for the Healthcare of Ontario Pension Plan (HOOPP). Nick is part of a team managing a $12 billion real estate investment portfolio. He has a strong background in finance, strategy, and governance.
Nick has volunteered in his community with a variety of activities including the Special Olympics, Wabash Building Society and committees of CLT.  Nick has served on the Association's Board of Directors for the past 6 years.   He holds an MBA from the University of Toronto which focused on finance and strategy.
Nick's younger sister was diagnosed with a global development delay and Nick has experienced firsthand the needs, challenges, and opportunities for someone with an intellectual disability.
---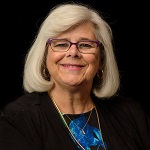 Laura Collings Parsonson  
Laura had a 37 year career in education teaching at the high school level.  Voluntary committee work included Strategic Plan, Budget and Finance, Academic Integrity & Substantive Research, Secondary School Reform, Affirmative Action, Student Success, EQAO and Staff Leadership.  Laura was nominated twice for the Province of Ontario's Teacher of the Year Award – once by parents and once by students.
For 33 years, Laura has been a member of the Etobicoke/York Region Council of Community Living Toronto.  She has held every position on the Council except Treasurer.  The Special Education Advisory Committee (S.E.A.C.) and Pilot Parents were her focus for many years.
Currently, Laura is the Etobicoke/York Region Representative to Community Living Toronto's Board.  She is a member of the Nominating Committee.   At one time, she was a member of the Board's Education Committee. Her role helping to refine Bill 82 (which is the landmark is special education that guarantees access to integrated education for developmentally delayed children in Ontario classrooms) continues to be a source of pride for her.
Laura was recipient of Community Living Toronto's Volunteer of the Year award in 1986.
Since 1983, Laura has actively worked to advocate for people who are developmentally delayed.  She has championed their right to live, learn, work and play in their local communities.   Since her delightful daughter, Emily, was born 34 years ago, Laura has been invited to be a guest speaker/lecturer at many conferences relating to parenting a child with a genetic disorder.  Laura has addressed:  the Canadian Medical Association, the Ontario Nurses Association, the Toronto District School Board, the Down Syndrome Association of Toronto, Humber College Early Childhood Education Department and many parent groups.
---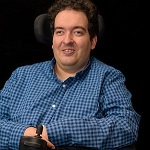 Nelson Raposo 
Nelson Raposo started volunteering at Community Living Toronto in 2000, with his first role being in the Youth2Work program. In his 17-year involvement with Community Living Toronto, he has worked at Foster Parents Plan, The Coffee Den at 20 Spadina, TD Bank, and Staples. He has served on the Self-Advocates Council since 2002, Chairing the Council from 2002-2003. His advocacy visits in the community have included the Ontario Parliament and Toronto City Hall. He has been elected by the Self-Advocates Counsel to serve on the Community Living Toronto Board of Directors.