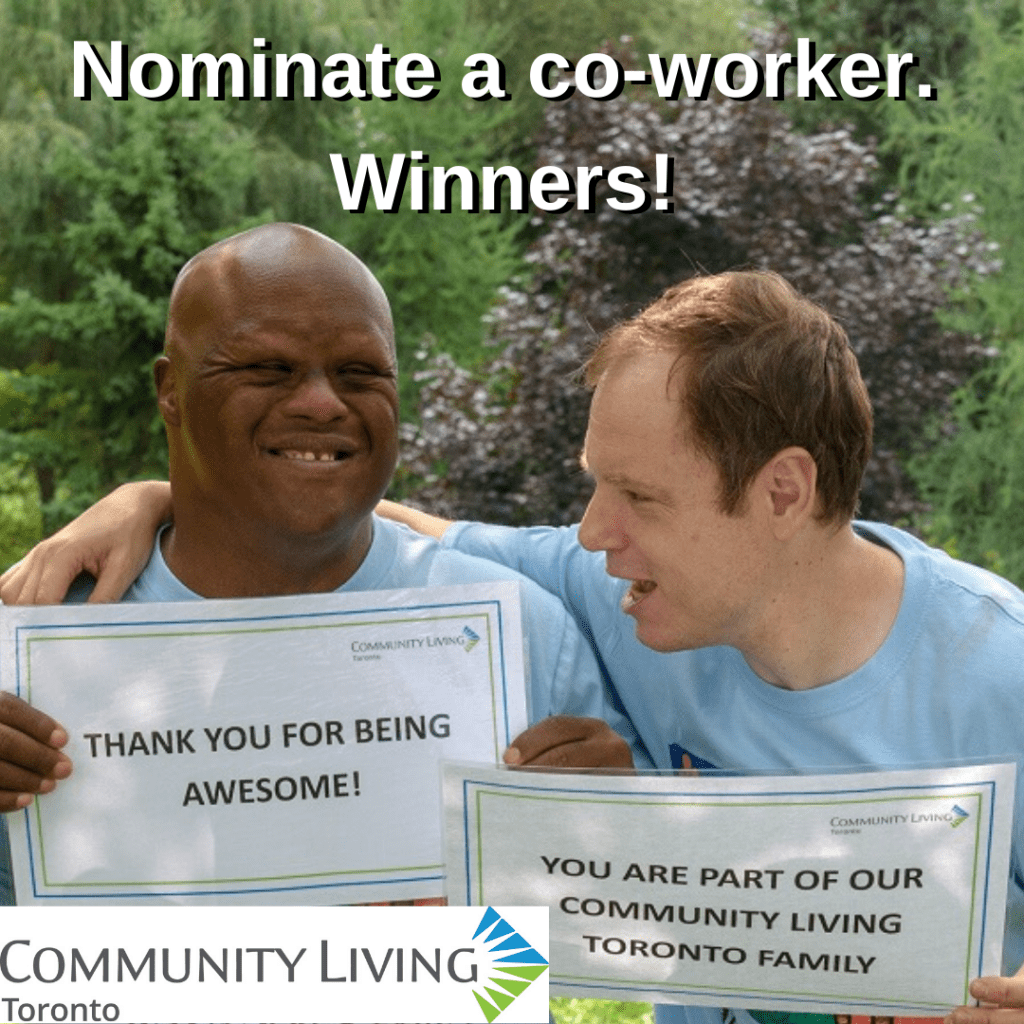 Each week we ask our staff to nominate a co-worker for their extraordinary efforts during this time. At the end of the week we draw 5 names to win a special prize.
April 16, 2020
Here are the 5 winners from last week:
Maurizio Donatelli
Maurizio's dedication for his job has been outstanding in these difficult times. He has been there everyday to open the building and ensured that any maintenance issue is timely addressed. He has been very flexible to handle different tasks such as reception, switchboard, mailings, deliveries, building operations and maintenance. We thank him for his great commitment to his work.
Primrose Morgan
Primrose comes in everyday with a bright smile on her face, willing to prepare the most delicious meals for the residents. She also will take the residents for a walk in the neighbourhood. One of the resident loves going to church, and she told him he can see it live, she went on and set it up for him, so he can watch and be part of the service.
Daniel Lipski
Dan has been deployed from Judson SWACA to Mill Road group home. At Mill Road, he helped a self advocate who has never used online communication to download it and communicate with his girlfriend and self advocates. Dan helped the self advocate to get connected – and that is what it's all about during this time of social isolation!
Bruno Simoes
Bruno has been able to focus on other work-related tasks and at the same time provide information about this pandemic to all individuals in his care in a simple and caring manner. In addition he consistently practices good hygiene skills with those individuals. He will tell them to wash their hands before going out for walk and instructs them to play the " Don't touch anything" game once out. Now individuals tell each other if going out they must wash their hands. Everyone working together makes the load lighter.
Rebecca Lynn-Rennick
Many times, Rebecca has been a leader amongst the Etobicoke North York Leadership team. She has developed signs for her group homes and tools to make everyone's job a little more stress free. She has been a real motivator in a time of crisis and has jumped at sharing her tools with the team and other programs. Anything to bring our team to our utmost strength.
Congratulations to Everyone!