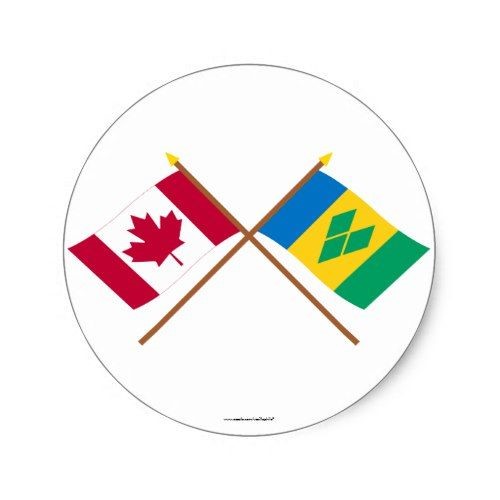 Please read these touching and powerful words from our colleague, Flora Nichols on the La Soufriere Volcano Response in St. Vincent. Flora is one of many staff in our CLTO family from St. Vincent and will soon be providing details on additional ways of how you can donate supplies and food directly to communities affected by this crisis. Scroll down to "How you can help" for more info.

"The Caribbean Island of St. Vincent is in a state of emergency after the La Soufriere volcano began eruption on April 9, 2021. Before these series of explosive eruptions, the volcano in St. Vincent last erupted on April 13, 1979. I was a child back then and me and my family had to evacuate the island. We went to Trinidad and lived there for 5 years until 1984, when we moved back to St. Vincent. We remained in St. Vincent until we moved to Canada in 1988. Both my husband and I still have lots of family living in St. Vincent.

The volcano has been dormant for the past 42 years until December 29, 2020, where it went into an effusive eruption state. The University of the West Indies Seismic Research Centre has been monitoring the volcano's activity since then. On April 8, shortly after 4:00 pm the government ordered an evacuation of the red zones of the island due to increased seismic activity, which indicated an imminent explosive eruption. On the morning of April 9 at 8:41 am the volcano erupted explosively and has continued to do so since then with no end in sight.

Over 16 thousand residents have been displaced and are in shelters or with families across the island. This is an environmental and humanitarian crisis. Heavy ashfalls have blanketed the entire island, destroying homes and roads in the northern part of the island. Livestock and agriculture industry have been decimated by the heavy ashfalls and ongoing pyroclastic flows (fast-moving currents of hot gas and volcanic matter). There are rolling blackouts across the island and the water system has been contaminated by the ash, leaving thousands without running water across the country."


Thank you, Flora for your poignant reminder that giving begins at home and that our CLTO family has many homes.
Flora's fundraising efforts will be shared here and on our social media platforms in the coming weeks.
---
Ways to Help!
GlobalMedic is accepting monetary donations:
2. Donate much needed items for our St. Vincent donation drive!
Donate items from May 3rd – May 28th.
In need of the following items:
Non perishable Food
Canned foods such as tuna, salmon, sardines, beans, vegetables
peanut butter, jam, pasta, rice, flour
Personal Care items
Toothpaste, toothbrushes, feminine hygiene products, baby diapers/wipes
Body soap, wash cloths
Personal Protective Equiptment (PPE)
PPE supplies, masks, gloves, sanitizer
Miscellaneous items:
Water purifying systems.
Bed Sheets – single/double.
First aid kits
Household items:
Cleaning supplies, laundry soap, dish soap
Donated items can be ordered online and shipped directly to:
Flora Nichols
91 Anderson Ave. Unit 9
Markham Ontario
L6E 1A5
Or drop off your donated items to:
20 Spadina Road, Toronto (Bloor and Spadina) Monday – Friday 10 am – 4 pm
1712 Ellesmere Road (Ellesmere Rd.  and Midland Ave, near the Scarborough Town Centre,  Monday – Friday 10 am – 4 pm.)
1122 Finch Ave. West, Unit 18 (Dufferin and Finch) Monday – Friday 10 am – 4 pm
***Due to the COVID-19 safety measures, You will not be allowed inside these buildings. When you get to the entrances of both Spadina and Ellesmere here is what you need to do:
Wear a mask,
Press the intercom and state that you are there for a delivery for the ST. Vincent relief drive.
You may be told to put your items down and will be picked up once you leave the doorway, or someone will come and get the items from you.