COVID-19 Resources for Developmental Services Organizations
Community Living Toronto's Digital Strategy Team has partnered with various community agencies to design and develop key resources that are completely free and accessible for all organizations to help address the COVID-19 crisis across Ontario and beyond.​
These tools will continue to be updated on an ongoing basis with the latest data and public health recommendations.​
Please help share these resources with all who may benefit from them.
PPE Calculator
This spreadsheet calculator provides the number and cost of Personal Protective Equipment required, estimating the number of clients who would be affected by COVID-19.
Click here to download (last updated 12/5/2020)
Getting PPE & Other Resources
This directory contains details about key suppliers of PPE, information about grocery delivery, as well as potential accommodations for confirmed and non-confirmed cases. Organizations can also use this document to communicate which supplies they may need. (Please note: this directory is updated ongoingly and in real-time)
---

ConnectABILITY is a virtual community focused on lifelong learning and support for children, youth, adults and seniors with an intellectual disability, their families, caregivers and support networks. Users are able to connect, support each other, share, research and advocate via easy-to-use web tools.
Visit: http://www.connectability.ca/
Connected Families is a meeting place for you to connect with others within ConnectABILITY. It is a private area of the site where you can share your story or ideas with the community. Register to become a member, all we ask for is your name and email address. For more information on how to sign up and use Connected Families, click here.
---

LIGHTS is a unique program which has been created by community leaders in partnership with Community Living Toronto to address the very significant shortage of independent and appropriate housing for intellectually disabled citizens in Toronto. Its goal is to enable new housing opportunities to flourish for the intellectually disabled, and to share its blueprint for success with other communities across the country.
For more information, visit: http://www.lights.to/
---

Designed for children and youth, Spinclusion is a fun, interactive game that promotes acceptance and respect for people with different needs and abilities. Recently expanded to include sensitivity to cultural diversity, Spinclusion gives children and youth from grades two right up through high school an opportunity to participate in lively discussions related to the inclusion of all people. Spinclusion has been very well received. Not only does it help children learn, it's fun too!
For more information, visit: http://www.spinclusion.ca/
---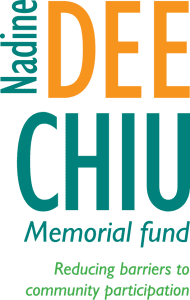 The Nadine "Dee" Chiu Memorial Fund helps families or individuals receiving supports and services from Community Living Toronto to pay for community-based programs which are not covered by other resources. This Fund is intended to assist with the purchase of services or equipment that will improve the quality of life and community participation of a person with an intellectual disability. Apply now to help an individual: participate more fully in their neighbourhood, achieve personal goals and dreams, meet new people and make new friends.
For more information contact Angela Bradley, Director, Resource Development & Marketing, at 647.509.1596 or abradley@cltoronto.ca
---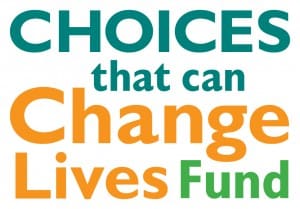 The Choices that can Change Lives Fund will provide grants to individuals and families as they pursue their dreams and goals or are seeking extra supports when all other resources have been exhausted. Through the Choices that can Change Lives Fund, we will build partnerships with families, Community Living Toronto staff, the corporate community and partner agencies to make dreams come true by helping individuals learn new skills, further develop talent, purchase equipment or extend the supports they already receive to assist with volunteer activities, work, go to school or even visit friends or family that may live in another city.
For more information and applications forms visit www.choiceschangelives.ca  or contact Sylvie Labrosse, Manager, Fundraising at 647-588-9465 or Sylvie.labrosse@cltoronto.ca