Supporting Rights & Choices
We foster inclusive communities by supporting the rights and choices of people with an intellectual disability.
Our Vision
A society where everyone belongs.
A society where everyone is valued.
Our vision is driven by our core values.
Community
Choice
Integrity
---
Help-A-Family This Holiday Season!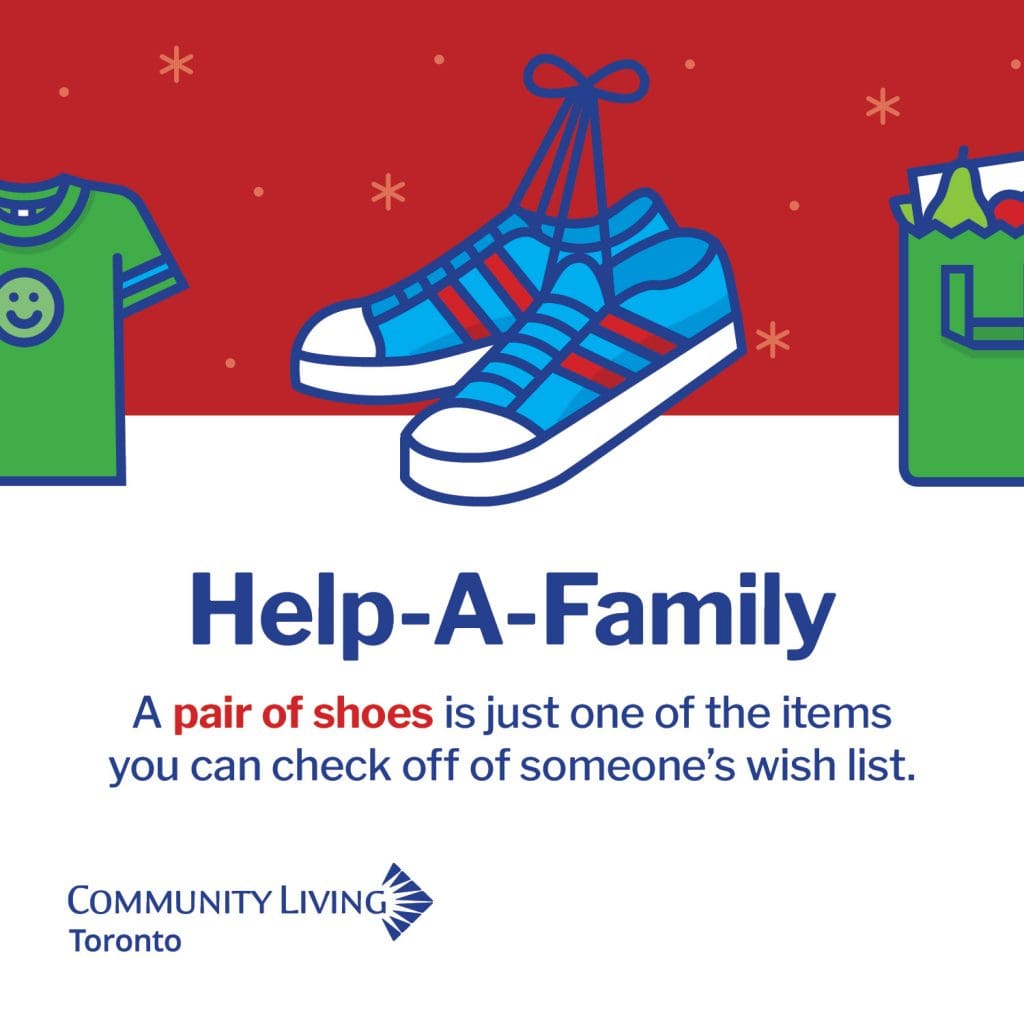 This holiday season, over 24 families that are supported by Community Living Toronto's Adult Protective Service program have sent us their wish lists. They include much-needed items like winter jackets, scarves, and grocery gift cards, along with fun toys and games like Lego.
Tis' the season for generosity – let's help these deserving families with their holiday shopping! You can purchase any of the items from their wish lists or simply make a donation online. Click here for more info.