Name:
Artem Perederii
Preferred pronouns:
He/Him
Tell us about yourself.
Hey there, my name is Artem. Originally, I'm from Ukraine – a country of broad culture, unique traditions, and strong-willed people. I spent my childhood with my mom and dad in the city of Zaporizhzhia, which is well-known for having the biggest nuclear powerplant in Europe and its historical background with Cossacks.
I have travelled all around the world from a young age. Seeing beautiful and diverse architecture, kind and hospitable people, and a different way of living was incredible. I was still in love with my country and had never thought of leaving, even though I understood there was a lot of space for improvement. I was hoping for better. When I was younger, all Ukrainians, including me, had aimed to become a part of the European community; where every country chooses development and democracy over destruction and dictatorship. However, at that time the former government was not following the people's will and the revolution started. Being a part of this time of great change, I understood that it was an important step toward those crucial changes needed for my country. I believed that after these dark nights, there had to be brighter days. In 2014 the war came unexpectedly. Although my family wasn't affected at that time, we couldn't live our normal lives anymore, realizing Ukrainian people die every day for our freedom.
Shortly after, in 2015, my sweet sister was born. It was a moment of happiness for everybody, but also a moment of change for me. I set the goal to find stability and peace in a country far away from my motherland. I wanted to find a place where my family and, most importantly, my sister could seek their purpose, knowing for sure that tomorrow is coming.
I came to Canada three years ago, fleeing the war and looking for a brighter future for my family and myself. I was just 17 years old, setting up for a new life and anticipating my best college years with absolutely no idea what was coming next.
---
Your Personal Journey
What are the challenges facing the Ukrainian community?
The biggest fear of mine with the current war in Ukraine is that everyone will forget, just like everyone forgot what happened back in 1939. Unfortunately, people underestimate the impact of Ukrainians and the real historical value of what is happening in the world now. While Ukrainians are ready to give their lives so democracy and freedom can reign all across the world, others call it a fake war. While Ukrainians are being filtrated and sent to concentration camps; some people call the war a clown show.
Who or what inspires you
in this topic?

Why?

I'm inspired by the people out there who are ready to do whatever is needed to protect democratic values and human rights no matter who they are: Ukrainian, Polish, or Canadian; soldiers, medics, or teachers; young or old.
Where can someone go to learn more or get involved?
At Volunteer Toronto, you can get more information about organizations you can support and learn from to stand with the people of Ukraine. Volunteer Toronto.com.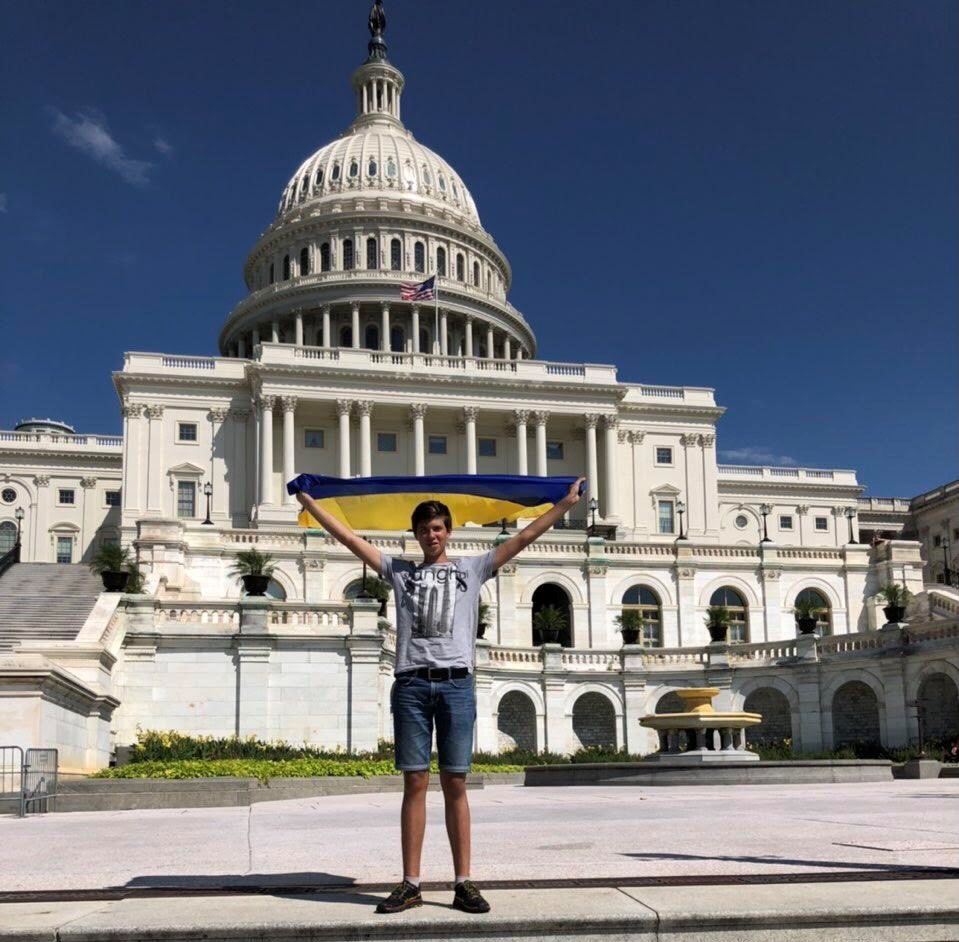 More Contributor Interviews