This is a great opportunity to check out the Camp at Shadow Lake Centre and meet the amazing staff and see the great property and facilities Shadow Lake has to offer!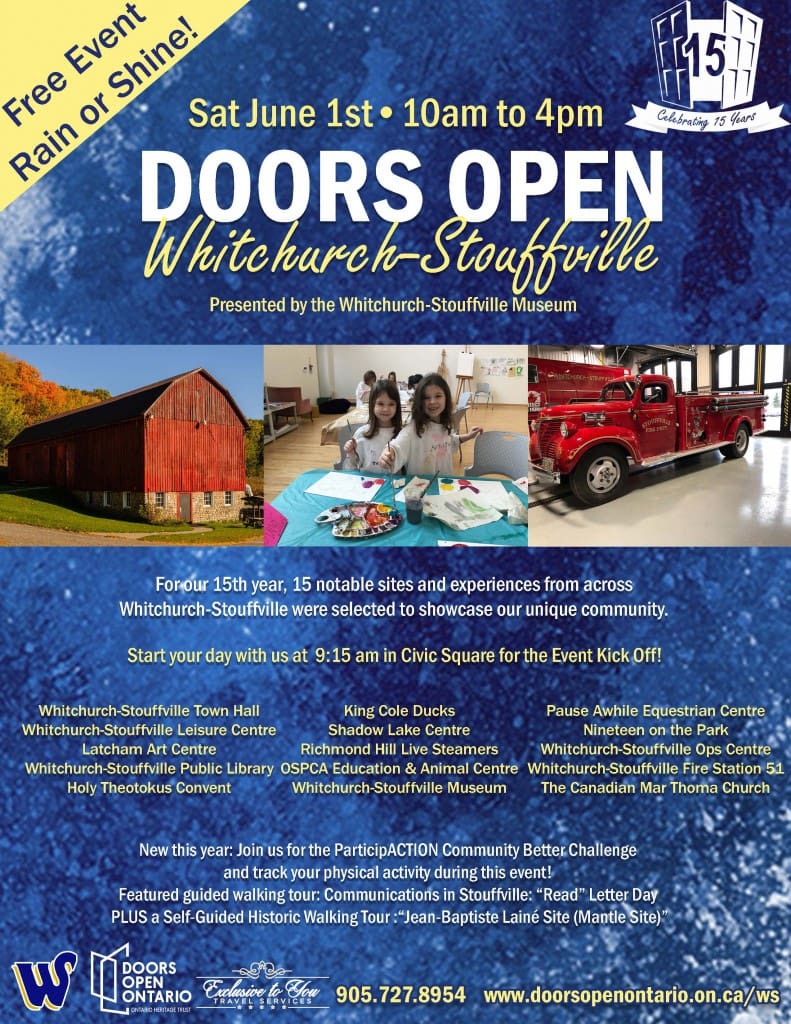 Download the PDF version of this  poster above here: Doors Open 2019
Event information:
Saturday, June 1, 2019 from 10 a.m. to 4 p.m.
Will be the 15th annual Doors Open Whitchurch-Stouffville!
Doors Open Whitchurch-Stouffville will contribute to Doors Open Ontario by showcasing outstanding sites in the community. Each site is of architectural, historical and/or cultural interest and will offer a unique experience for the whole family.
Brochures with maps will also be available for pickup at all sites!
Featured guided walking tour: Communications in Stouffville: "Read" Letter Day.
Download the PDF version of Doors Open Whitchurch-Stouffville Brochure here:  Brochure_2019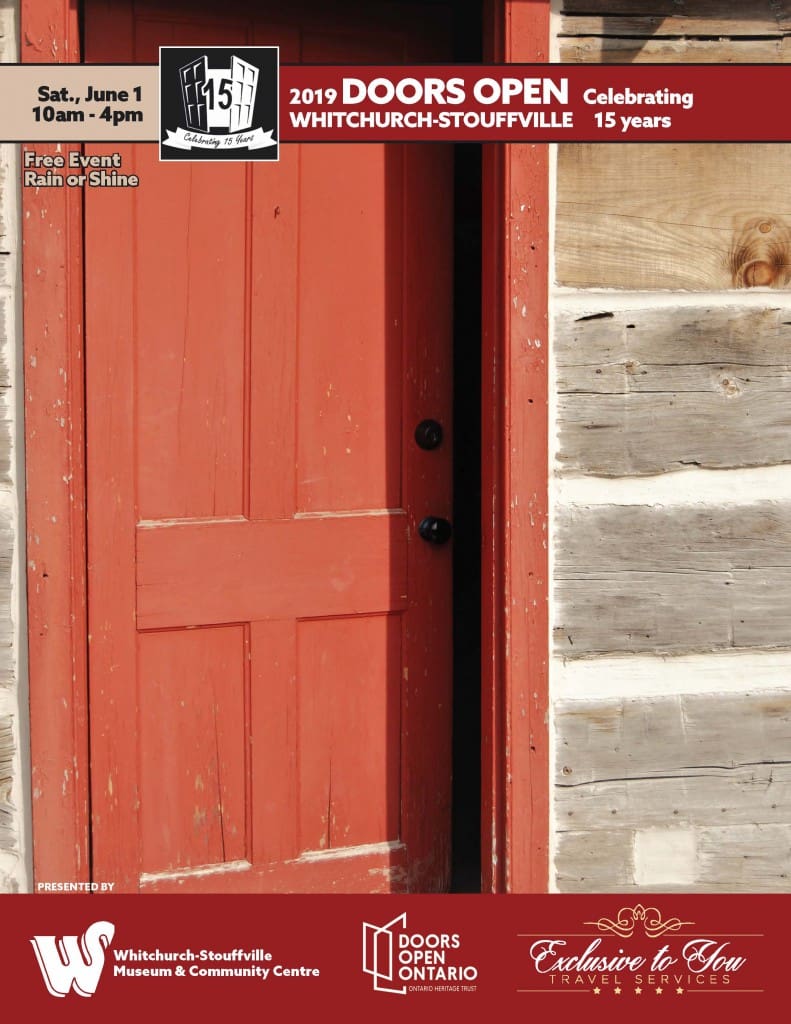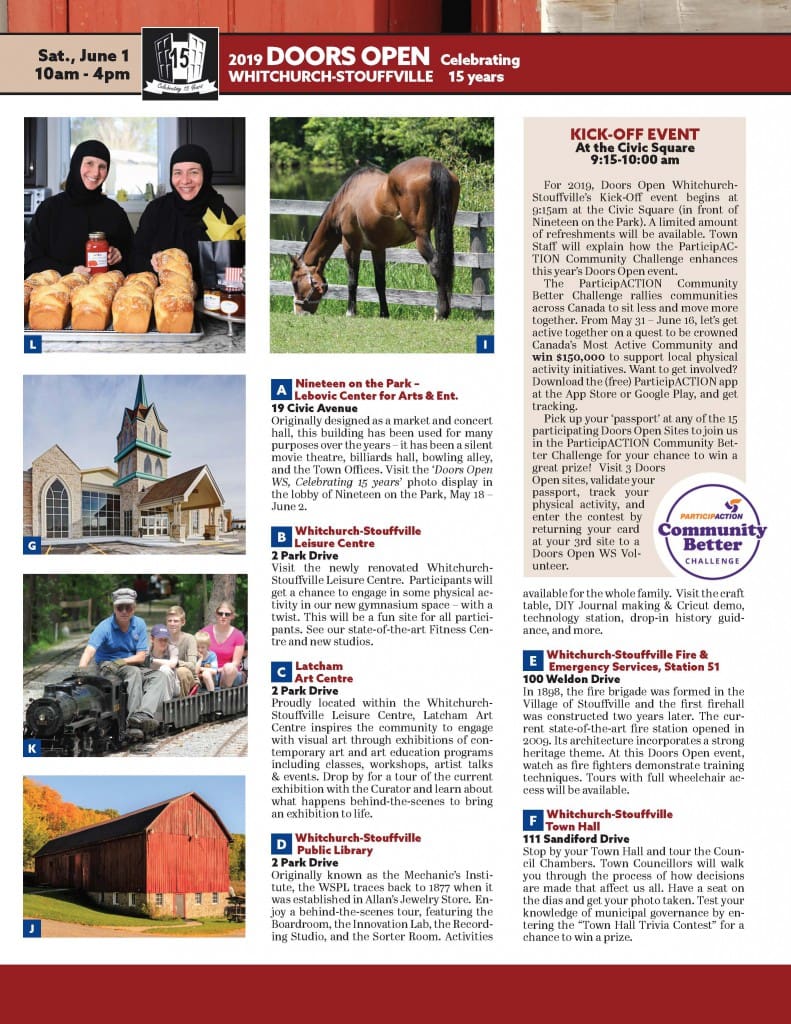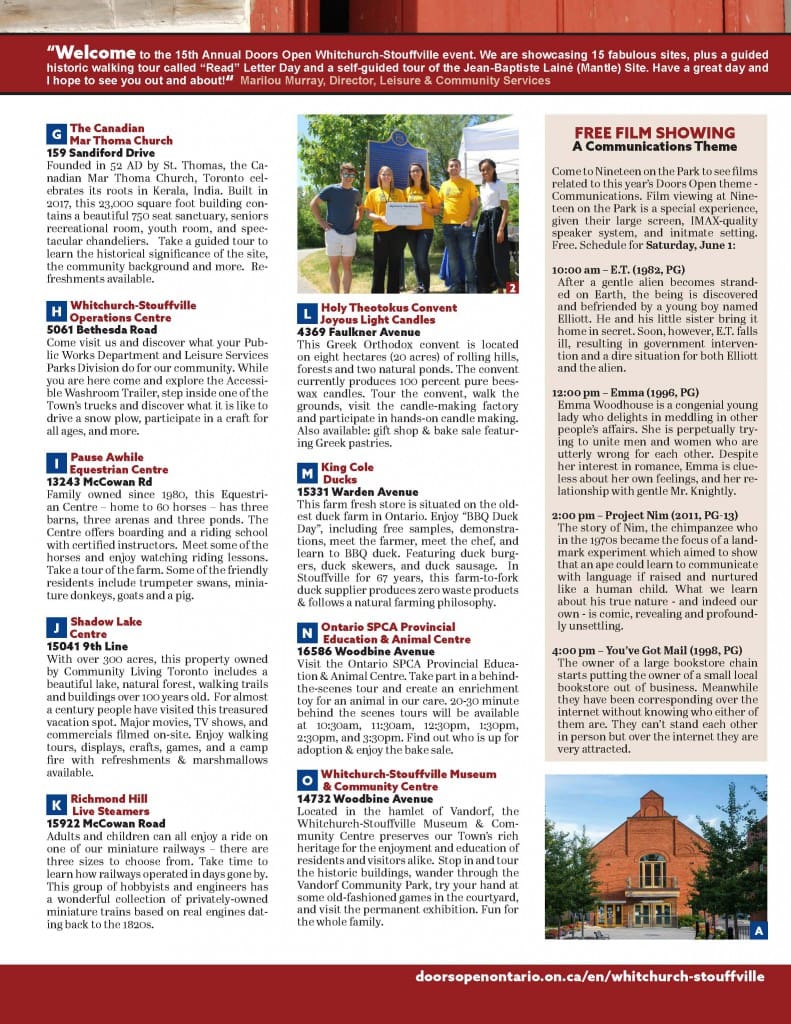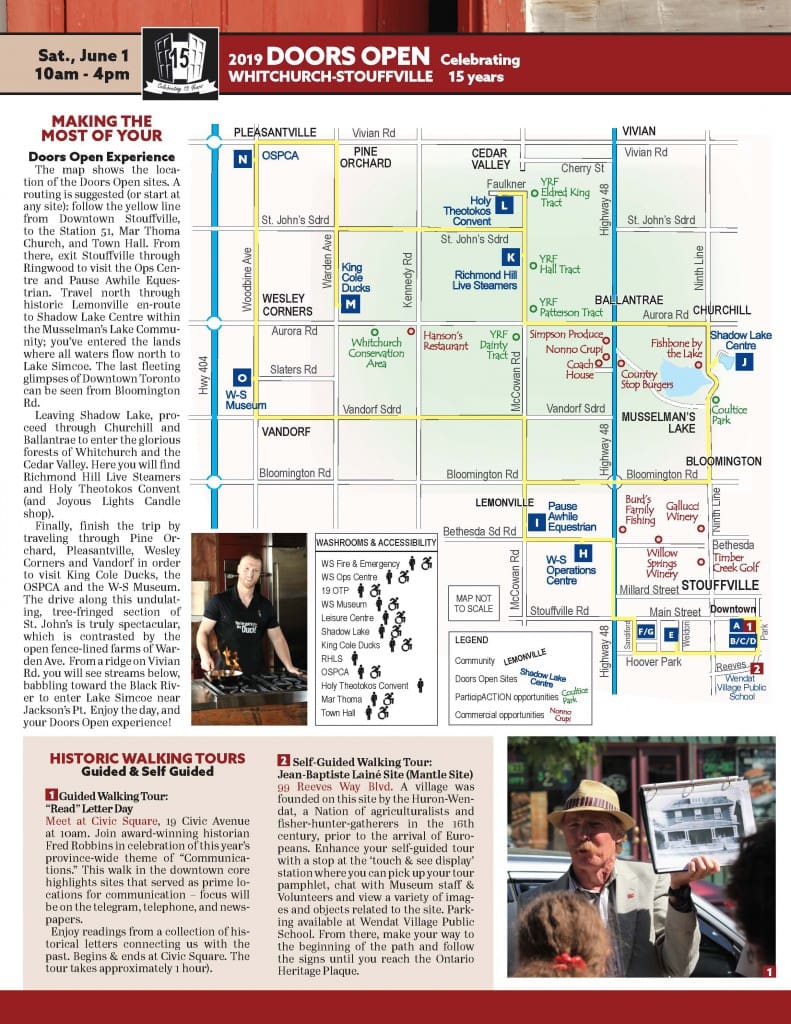 Download the PDF version of Doors Open Whitchurch-Stouffville:  Brochure_2019