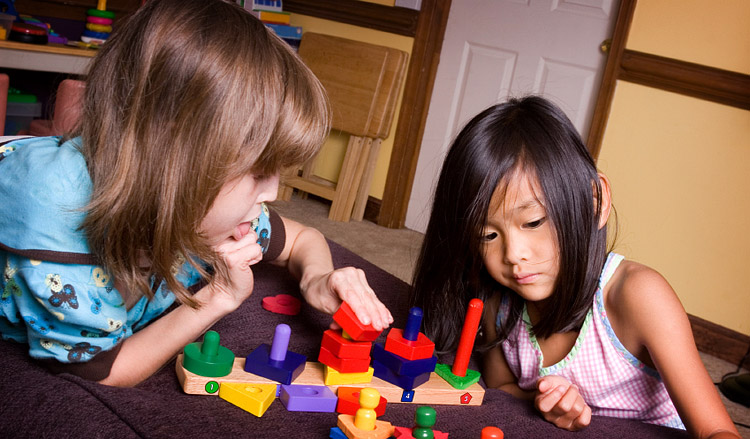 Early Childhood Consultants (ECCs) provide support for children with a wide range of needs between the ages of 0-12 years within childcare settings. They promote inclusive practices, skill development, and capacity-building of Registered Early Childhood Educators, ensuring that every child can fully participate in the programs and has a positive sense of self and belonging.
After identifying the child's strengths and support needs, ECCs do regular observations and assessments, provide case coordination and coaching/modeling for centre staff, and develop and monitor the implementation of Individual Support Plans (ISPs).
ECCs also support families by advocating for childcare fee subsidies, appropriate school supports, housing, and immigration status.
We know that parents are the primary decision makers in their child's life. We foster a collaborative partnership with families by:
Aiding in accessing resources, such as funding and childcare programs
Providing information on a range of topics
Promoting advocacy
Assisting with the transition to school
We work with families and community professionals to develop inclusive environments by:
Linking with groups, childcare and school to ensure consistency of programming
Providing access to specialized supports, such as Occupational Therapy and Behaviour Consultation
Developing, implementing and monitoring individual support plans using a strengths-based approach
Teaching Early Childhood and Care staff to use individualized and class-wide teaching strategies
Providing workshops and training to Early Childhood staff and other community groups
Referrals for this program are made by external childcare centres through the City of Toronto's Every Child Belongs portal.
Please contact the staff at your childcare centre directly to inquire about Early Childhood Consultants.
If you're interested in learning more about CLTO's Early Childhood Services, please contact our Information and Membership line at 647.426.3220 or email contactus@cltoronto.ca.
Useful Links
City of Toronto Every Child Belongs Resources for Early Learning and Child Care Programs
We partner with other agencies to provide equal access, information and support to all children and families.