Ask your staff or family for help to decide who to vote for. Remember it is YOUR decision. Find out who your MP is in your riding who stands up for things important to you.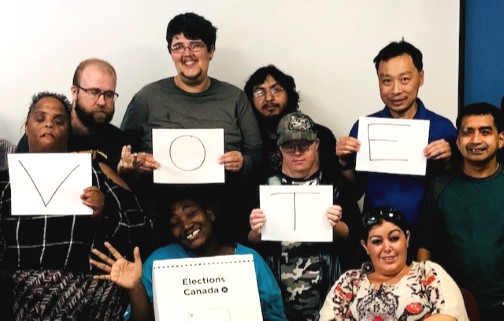 You can get support if you need it to go vote:
Election Day Monday October 21, 9:30am—9:30pm
Advance polls: October 11, 12, 13, 14 , 9am—9pm.
For information on where to vote, please contact your Membership Coordinator:  
· Etobicoke and Central: Eric Laimer | elaimer@cltoronto.ca
· North York: Wendy Dyke | wdyke@cltoronto.ca
· Scarborough: Felicita Zanatta | fzanatta@cltoronto.ca