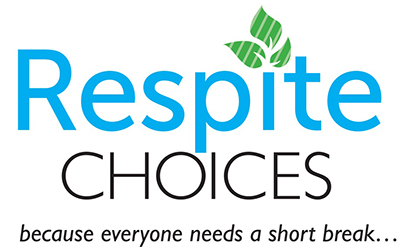 Whether it's for a few hours, a few days or a week, Community Living Toronto's Respite Choices offers flexible, short-term care and support that meets the needs of your child and family.  Respite Choices provides care to children, youth, and adults who live at home with their parent or caregiver. Specialized respite supports are also offered to children with autism, or who are deaf and hard of hearing.
For more information about Respite
contact: 647.426.3220 or respitechoices@cltoronto.ca
Summer Camping
Children
TRE-ADD Respite Video
Take a virtual tour of our TRE-ADD Respite Home by watching the video below:

After-School Respite
Adults (18+)
---
Respite Choices Intake Process:
Step 1. Tour Program
You may call the program directly to arrange a tour
or
You can request a tour by completing a Registration Form. Your registration will be forwarded to the program of your choice.
Completed Registration forms can be submitted to: Carolyn Clyke-Gardiner, Intake
Community Living Toronto
20 Spadina Road,
Toronto, ON
M5R 2S7
647-725-1268
FAX-416-968-6463
Step2. Complete the Respite Choices Package
(Includes a 10 page Plan of Care to be completed by the family and a 2 page Medical to be completed by the physician)
This will be given to you when you go to tour the program. You will also receive a letter with a checklist of documents required and information on where to return the package. Otherwise, you may request these documents by emailing respitechoices@cltoronto.ca or calling 647.725.1268
If you need assistance completing the package, please speak to the Supervisor of the program.
Step 3. Observation/Short Visit
What this looks like depends on the program and the needs of the person attending respite. Some programs book a 24 hour visit, others may book a shorter visit, perhaps 3-4 hours over dinner. For more information on the short visit, please speak to the Supervisor of the program.
Step 4. Scheduling Respite
After completing the short visit, the Supervisor will discuss with you possible dates. It will be your responsibility to call to book future dates.
---
We encourage everyone joining us for respite to label their clothing and personal belongings. If you happen to need labels you can get them quickly, inexpensively and support Respite Choices by clicking here.