June is National Indigenous History Month, a time to recognize the history, heritage, and diversity of First Nations, Inuit and Métis peoples in Canada. Community Living Toronto is proud to support our Indigenous staff, people receiving supports and services, and Association members in protecting the rights of, and celebrating the many, diverse cultures of First Nations, Inuit and Métis peoples.
The recent devastating news of the discovery of 215 children in an unmarked grave at the site of the Kamloops Indian Residential School in British Columbia is a tragic reminder of the erasure of Indigenous cultures. We mourn with Indigenous communities across the country, who continue to experience historical, systemic, and structural inequities. We also commit to raising greater awareness and mobilizing allies to actively support and join our Indigenous communities in a call to action. We are stronger together with a collective voice toward the shared goal of meaningful and lasting change.
June is also Pride Month and we encourage reflection and conversation around the intersections within Indigenous and LGBTQ2S+ communities. The '2S' stands for Two-Spirit. Two-Spirit, a translation of the Anishinaabemowin term niizh manidoowag, refers to a person who embodies both a masculine and feminine spirit. Two-spirit is used by some Indigenous peoples to describe their gender, sexual and spiritual identity.
Source:https://www.thecanadianencyclopedia.ca/en/article/two-spirit
---
A National Indian Residential School Crisis Line has been set up to provide support for former students and those affected. Access emotional and crisis referral services by calling the 24-hour national crisis line: 1-866 925-4419

Events: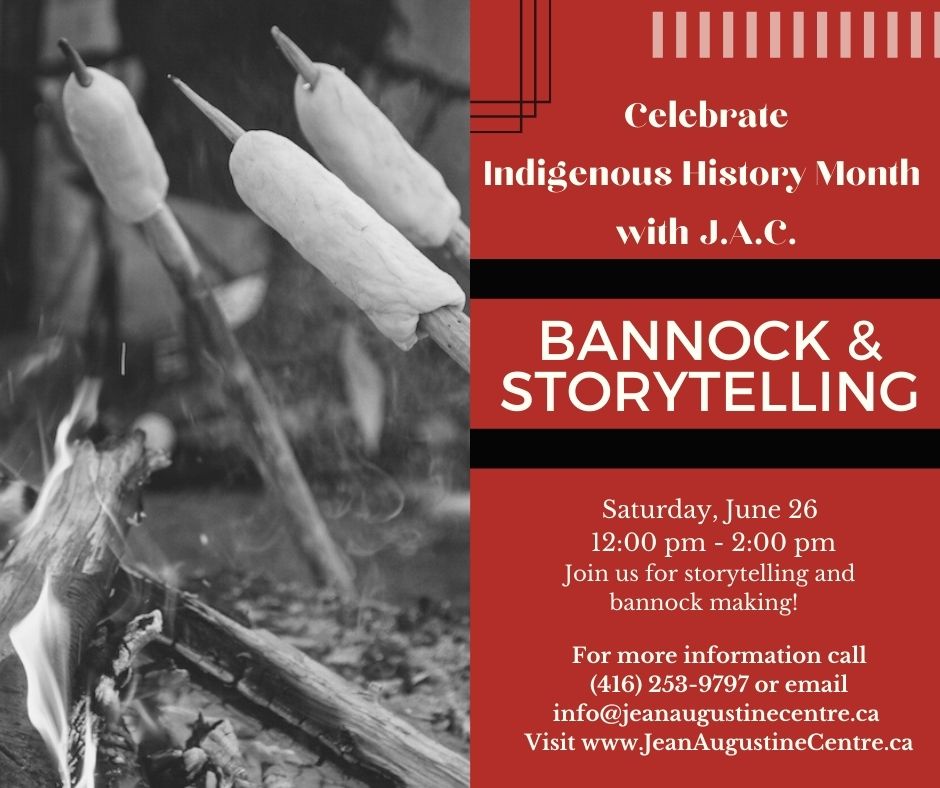 ---
Indspire Awards: Celebrating Indigenous Achievement
June 22, 2021 – Broadcast on APTN and CBC
The Indspire Awards represent the highest honour the Indigenous community bestows upon its own people. After 28 years, the Indspire Awards have honoured 384 First Nations, Inuit, and Métis individuals who demonstrate outstanding achievement. The show is a nationally broadcast celebration of culture showcasing the diversity of Indigenous peoples in Canada including performances by Canada's biggest names in Indigenous entertainment.
With Jennifer Podemski as the new Executive Producer, this year's Indspire Awards broadcast has taken on a new format and will allow viewers to get to know each of the recipients like never before!
Twelve outstanding Indigenous achievers from a diverse list of First Nations, Inuit, and Métis communities will be honoured during a special broadcast on Tuesday, June 22 at 8 p.m. (8:30 p.m. NT) on APTN, CBC TV, CBC Gem, CBC Radio One and CBC Listen.
Movies & TV:
Here is a list of Indigenous films from the search site, Rotten Tomatoes:
https://editorial.rottentomatoes.com/guide/essential-indigenous-movies-from-north-america/
Documentaries:
Trick or Treaty? is a 2014 Canadian documentary feature film by Alanis Obomsawin about Treaty 9, a 1905 agreement in which First Nations peoples in northern Ontario surrendered their sovereign rights. The film is the first by an indigenous filmmaker to be selected to the Masters program at the Toronto International Film Festival, and is the 43rd film by Obomsawin for the National Film Board of Canada.
Alanis Obomsawin's 50th film reveals how a Cree community in Manitoba has been enriched through the power of education. The Helen Betty Osborne Ininiw Education Resource Centre in Norway House, north of Winnipeg, receives a level of funding that few other Indigenous institutions enjoy. Its teachers help students to develop their abilities and their sense of pride, reconnecting them with their ancestral culture.
The Road Forward, a musical documentary by Marie Clements, connects a pivotal moment in Canada's civil rights history—the beginnings of Indian Nationalism in the 1930s—with the powerful momentum of First Nations activism today. The Road Forward's stunningly shot musical sequences, performed by an ensemble of some of Canada's finest vocalists and musicians, seamlessly connect past and present with soaring vocals, blues, rock, and traditional beats. A rousing tribute to the fighters for First Nations rights, a soul-resounding historical experience, and a visceral call to action.
This short documentary follows three Indigenous women as they practice ancestral forms of worship: drumming, singing, and using sweetgrass. These ancient spiritual traditions may at first seem at odds with urban life, but to Indigenous people in Canada who are used to praying in natural settings, the whole world is a sacred space.
Books: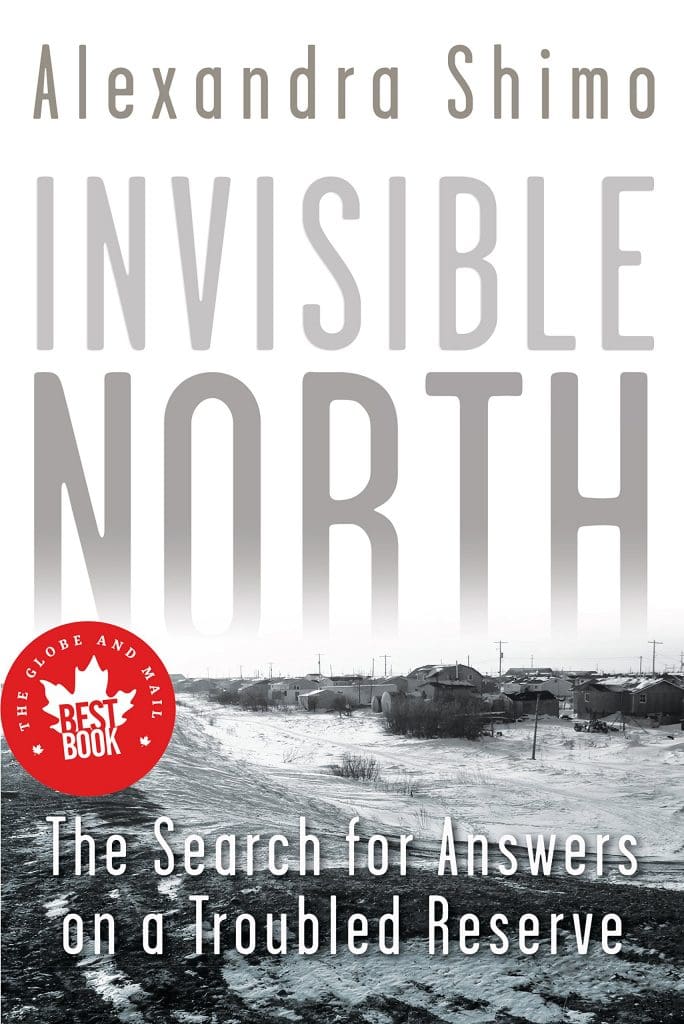 A moving tribute to the power of hope and resilience, Invisible North is an intimate portrait of a place that pushes everyone to their limits. Part memoir, part history of the Canadian reserves, Shimo offers an expansive exploration and unorthodox take on many of the First Nation issues that dominate the news today, including the suicide crises, murdered and missing indigenous women and girls, Treaty rights, Native sovereignty, and deep poverty.
---
Read Indigenous is a yearly list of must-read titles written by Indigenous authors, writers, illustrators and knowledge keepers for all ages. The list is just a selection and there are many more you can read. So don't stop here.
The titles have been selected with Toronto Public Library's Indigenous Advisory Council.
---
Indigenous Writes: A Guide to First Nations, Métis, and Inuit Issues in Canada
By Chelsea Vowel
Delgamuukw. Sixties Scoop. Bill C-31. Blood quantum. Appropriation. Two-Spirit. Tsilhqot'in. Status. TRC. RCAP. FNPOA. Pass and permit. Numbered Treaties. Terra nullius. The Great Peace…
Are you familiar with the terms listed above? In Indigenous Writes, Chelsea Vowel, legal scholar, teacher, and intellectual, opens an important dialogue about these (and more) concepts and the wider social beliefs associated with the relationship between Indigenous peoples and Canada. In 31 essays, Chelsea explores the Indigenous experience from the time of contact to the present, through five categories – Terminology of Relationships; Culture and Identity; Myth-Busting; State Violence; and Land, Learning, Law, and Treaties. She answers the questions that many people have on these topics to spark further conversations at home, in the classroom, and in the larger community.
Radio:
Unreserved is the radio space for Indigenous community, culture, and conversation. Host Falen Johnson takes you straight into Indigenous Canada, from Halifax to Haida Gwaii, from Shamattawa to Ottawa, introducing listeners to the storytellers, culture makers and community shakers from across the country.
Podcasts:
Missing & Murdered: Finding Cleo
Recommended by: Ayan Jama, Program Supervisor, North York/Etobicoke
"I have a recommendation on a podcast that relates to the Canadian Indigenous community that I came across on CBC's website. It's a whole series called Missing and Murdered, however the one that I am suggesting is Season 2: Finding Cleo. I found this podcast to be very informative and moving, it gave me some insight when it comes to residential schools, the 60's scoop and missing and murdered Indigenous women. It also highlights what intergenerational trauma looks like in the context of Canadian Indigenous issues."
---
News Articles:
---
---
Crown-Indigenous Relations and Northern Affairs Canada
Crown-Indigenous Relations and Northern Affairs Canada (CIRNAC) continues to renew the nation-to-nation, Inuit-Crown, government-to-government relationship between Canada and First Nations, Inuit and Métis; modernize Government of Canada structures to enable Indigenous peoples to build capacity and support their vision of self-determination; and lead the Government of Canada's work in the North.
---
Budget 2021: Strong Indigenous Communities
No relationship is more important to the federal government than the relationship with Indigenous peoples. The federal government continues to work with Indigenous peoples to build a nation-to-nation, Inuit-Crown, government-to-government relationship—one based on respect, partnership, and recognition of rights.
Through Budget 2021, the federal government is proposing a historic, new investment of over $18 billion over the next five years, to improve the quality of life and create new opportunities for people living in Indigenous communities. Working with Indigenous partners, these investments will make significant strides in closing gaps between Indigenous and non-Indigenous peoples, support healthy, safe, and prosperous Indigenous communities, and advance meaningful reconciliation with First Nations, Inuit, and the Métis Nation. These investments will support continued action on infrastructure. They will also take meaningful action on the new approach that is needed to end the national tragedy of missing and murdered Indigenous women and girls, one which addresses the root causes and the scope of the violence.
Art:
Kent Monkman (b. 1965) is an interdisciplinary Cree visual artist. A member of Fisher River Cree Nation in Treaty 5 Territory (Manitoba), he lives and works in Dish With One Spoon Territory (Toronto, Canada). Known for his provocative interventions into Western European and American art history, Monkman explores themes of colonization, sexuality, loss, and resilience—the complexities of historic and contemporary Indigenous experiences—across painting, film/video, performance, and installation. Monkman's gender-fluid alter ego Miss Chief Eagle Testickle often appears in his work as a time-traveling, shape-shifting, supernatural being who reverses the colonial gaze to challenge received notions of history and Indigenous peoples.